Oracle ERP JD Edwards in the cloud with OCI. The best ERP with the advantages of IaaS (Infrastructure as a Service)
Run your JD Edwards Cloud application with Oracle Cloud Infrastructure (OCI) is an extremely wise decision and completely aligned with one of the pillars that enable the digital transformation of organizations: the Infrastructure as a Service (IaaS) model.
Forget all the inconveniences and costs associated with hardware management and renewals, work with the peace of mind of knowing that your business is always running on state-of-the-art components at no additional cost to you.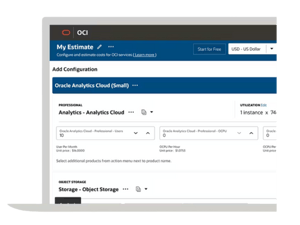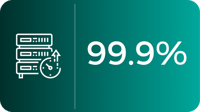 Uptime: compromised by Contract with Oracle IaaS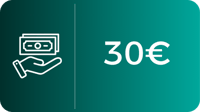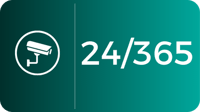 State-of-the-art, monitored and controlled infrastructure
What is Oracle Cloud Infrastructure for JD EDWARDS and what is it for?
From 30€/day (get your quote online) you can provision your JD Edwards environment on Oracle Cloud and have at your fingertips the best infrastructure available in the market: X7-based compute instances, the best-performing storage resources in the industry, and a network technology that guarantees you the maximum optimization of your JD Edwards environment.
Hosting your JD Edwards environments in Oracle Cloud will greatly facilitate the upgrade and migration processes of the application; since with Oracle Cloud Infrastructure (OCI) you ensure that the business processes implemented in JD Edwards EnterpriseOne rest on a state-of-the-art Infrastructure, monitored and controlled 24 hours a day, 365 days a year, in which Oracle guarantees the best performance and a predictable and consistent availability of 99.95%.
Optimize JD Edwards by moving to the Cloud with Oracle Infrastructure as a Service (Iaas)
Once you have provisioned your JD Edwards EnterpriseOne environment on Oracle Cloud Infrastructure (OCI), you have unlimited capacity to grow your infrastructure, and you can do so at unprecedented provisioning speed(Oracle OneClick Provisioning) to extend the functionality of your JD Edwards applications with:
AIS Server (Mobile Apps for JD Edwards)

Orchestrator (Notifications)

Enterprise Servers (Logic, Batches, Security, Scheduling)

JAS Servers (Segmentation by countries, departments, balancing, etc.)

BBDD Servers (Separation of Environments)

Others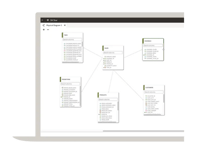 How to deploy JD EDWARDS applications on Oracle Cloud?
Oracle and Neteris (IaaS Certified Service Provider) guarantee the highest level of security & compliance of your JD Edwards infrastructure in Oracle Cloud respecting the manufacturer's standards according to the reference model of the application architecture and the industry's best practices.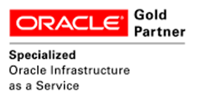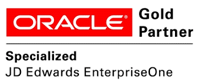 Neteris guarantees a fast, clean transition of your environment without any impact to your business users.
If you wish, you can also delegate the management of your backups and maintenance tasks of your JD Edwards environment, thus having a complete outsourcing that will allow you to forget about the management of the environment and focus all your efforts on what is really important: your Business.
Neteris is an Oracle JD Edwards Certified and Specialized Partner. We have successfully led hundreds of JD Edwards implementations, migrations, transitions to CLOUD, and integrations around the world in companies of various industries and sizes. Integrations around the world in companies of various industries and sizes, and we have proprietary solutions that extend and complement the functionality of Oracle JD Edwards.
We have our own team of specialists and certified consultants, in addition to a team of Innovation and development on Oracle JD Edwards, that allows our clients to exploit JD Edwards capabilities to the maximum and face any project with a total guarantee of success.
We are currently one of the European partners with the highest level of product training, from the oldest versions to the latest update, from its earliest versions up to the latest update, Release 23.