Our solution Exchange Rates Add-On for SAP Business ByDesign will help you automate daily processes, which currently have to be done manually in SAP BYD.

An Add-On is an application developed by SAP Certified Partners to complement or improve the standard functionality of the ERP SAP Business ByDesign. Sometimes these developed applications add even more value, by adding new functionalities or processes to the ERP.
DOWNLOAD

o

ur fact sheet of Exchange Rates Add-On for SAP Business ByDesign
The exchange rates in SAP are defined centrally and, therefore, they are shared with all companies configured within the ERP. For that reason, when it's working with multiple accounting systems and different currencies, correct timing is vital for the company.
Download the complete sheet, and you will discover in depth the Neteris solution to improve Exchange Rates. Discover its characteristics and price by filling out the form.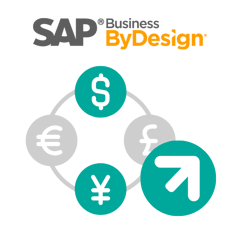 If you are missing any functionality in your SAP ByDesign ERP, let us know, we may have it already.
We are one of the main SAP Partners in Spain in the implementation of the ERP Cloud SAP Business ByDesign. We have been recognized as Best Resellers for several years and our extensive experience with the ERP has led us to develop several ADDONS (complementary solutions to the ERP) that have helped to expand and improve certain functionalities, and to certify (by the manufacturer SAP) several "PLUG AND PLAY" solutions for our customers.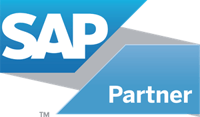 SAP Business ByDesign Resources